WiseNetAsia Knowledge Center
Copyright © WiseNet Asia Pte Ltd. All Rights Reserved

So, what happens next after you've graduated from college or university? Majority of the fresh graduates would definitely hop onto the bandwagon of either opting for an internship or applying for a permanent role at any pre-eminent local or multinational company or conglomerate. It is undeniably difficult and nerve-racking to land coveted positions in today's competitive job market, what more so if you're eyeing for that dream position of yours that many are competing for? When you finally brace yourself to apply for a job and you've successfully secured an interview with your employer, the only assets that you get to carry with you are your demeanor, experience and skill sets. You might wonder, how do I make myself stand out amongst the wide variety of applicants?

Understanding how AI works in recruitment

Job recruiters are deluged with resumes so time is a major constraint, it is just not feasible for them to thoroughly go through each and every resume. Hence why Artificial Intelligence (AI) is being deployed and have since become imperative prerequisites in the ways of recruitment, it is inarguable that AI has subsequently improved the hiring processes of enterprises that took advantage of it. Looking back at how recruiters used to spend hours sifting through an abundance of resumes just to find the best fit for a specific role, AI possesses a superlative ability that enables them to instantaneously sift through millions of data, allowing recruiters to easily identify a pool of potential candidates. The traditional recruiting process has been hampered with unconscious biases – discrimination on gender, sexual orientation and race is prominent, hence AI is being programmed through a predictive analytic component to eliminate biases by scanning candidates' demographic information to disallow candidate's life's history to be utilized in decisions made about them.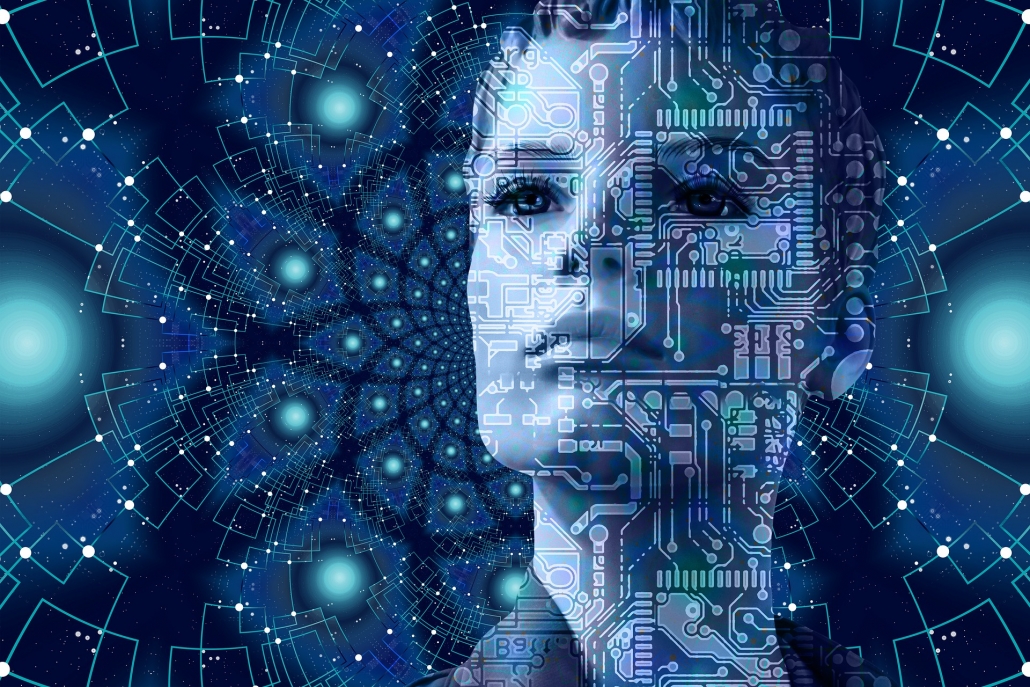 In recent years, the use of Chatbots have infiltrated businesses, with proven records of their potential to exponentially enhance relationships between businesses and consumers as there would be no conscious or unconscious bias at play. Chatbots are equipped with information-gathering ability and speed to progress through hiring phases and candidates are more likely to finish the application process seamlessly. AI ensures that employers are able to acquire the candidates with the right calibre whilst taking into account diversity and inclusion.

What would be the next step after AI has managed to screen through your basic profile and you have managed to get through the next round? You'll need to prepare a resume and you have to be strategic and judicious on what to include. Many people tend to fall into the trap of fully replicating a traditional resume that is too structured and rigid and it appears to be like any other applicant's resume. In this digital age where job market competitiveness is apparent, to stand out, you need to be unconventional and distinctive.

Key points of a successful resume

Here are some useful tips to create an eye-catching resume:

Brief but comprehensive

A recruiter has tons of resumes to skim through so be sure to keep a consistent format and structure, titles to be in bold, use black or dark readable ink, if you're opting for colors, make sure that it is in a monochromatic format so that your resume can be visually differentiated from a pile of applications.

Include key achievements, highlights and metrics

Demonstrate how you've accomplished projects and initiatives whilst schooling with

supporting facts. Metrics is highly desirable to show quantifiable gains i.e. "Implemented

X which resulted in cost cutting of Y amount"

A concise objective is required

Include an objective statement on the top of your resume. This enables recruiters to comprehend ruminations behind your decision on applying for the job. Objectives need not be lengthy but merely focusing on how you can add value to the company.

Research the company's background and culture

Read up on the company's background, values and cultures and align it with your accomplishments i.e. leadership qualities, spearheading a team whilst volunteering or visible in extracurricular activities at school.

Zero grammatical errors and easy to read

Grammatical errors are just out of the equation when it comes to writing your resume. Majority of the recruiters would dismiss an application with typos and errors as they equate that with laziness.

Be a storyteller and tailor your resume in accordance with the job post

Give substantial details and supportive facts on why you think you could be a great fit for this job that you're applying for. Customize your resume to tell a personalized story. Bring your readers along into your journey of accomplishments, knowledge and skills.

The criteria of an internship worth pursuing

Another point that you should consider is whether an internship is worth pursuing and what benefits would it bring? An internship would grant you with valuable experience, insights and increase your marketability hence giving you exposure in the career field you want to pursue. You will also learn how a business operates, allowing you to be more confident for your next role and figuring out your interest and what ultimately motivates you, if you're interning at a company that doesn't ignite the spark in you, you can rule them out and seek for another option that is best fitted for you.

Take the time to define your goals by asking yourself what you're actually seeking for? Take into account the employment duration, do you prefer jobs that are structured and specialized? Or does versatility and diversified job scopes excite you? A company's working culture, remuneration package, opportunity for personal and professional development are also vital factors that one has to ponder on before pulling the trigger.

How to choose between different job opportunities

When you see yourself deciding between multiple job opportunities, though exhilarating, it can be grueling at the same time. Put on your critical thinking cap and weigh the pros and cons, once you have identified your preferences, rank and compare them from most important to least. Put some thought into the longevity and future potential in the company, can you see yourself being in that role for a specific timeframe and are there growth opportunities available.

Every company has it's unique culture. It is important to judge whether your personality will fit into the company's culture. For example, if it is a norm for everyone in the company to work long hours beyond the normal stipulated hours, can you accept this? You can find out more about a company's culture through online research of the company.

At your first job

After acquiring your first job, which also means your route to adulthood has officially begun. It is essential to make a great first impression in the office by channeling your inner extrovert demeanor, make an attempt to greet your co-workers and remember their names. Also, not all corporate jobs and tasks are strategically laid out for you, you have to be proactive to reach out to your co-workers if a coach is unavailable, be inquisitive and put in the extra effort, ask questions on how to go about your day to day, embrace precariousness and jump right in to take on even the unfamiliar tasks.

Some companies have onboarding programs for new employees to help them familiarize with the basic company structure, operations and people. This will be a good opportunity to observe the dynamics in the company and be mentally prepared for the job.

In perspective

Long story short, as a fresh graduate, you are going to feel frustrated but it is a stepping stone into adulthood. If you set your mind straight, with perpetual discipline to pursue the end goal with inventiveness and confidence, even if you get thrown into the deep end, you'll inevitably survive.

—End—




Tags: fresh graduate, graduate, internship, job opportunities, resume